Athens Cemeteries
Athens Cemeteries explores five historical burial grounds in Clarke County, Georgia. Presently, Gospel Pilgrim Cemetery, a historic African-America burial ground in East Athens, is the main feature; for this cemetery we have mapped gravesites and written biographies of the men, women, and children interred in the cemetery's grounds. In each section, however, we explore the lasting legacies of slavey, segregation, and poverty, as related to life expectancy, public health, and mortality.
Brooklyn Cemetery: Referred to as Bethlehem Cemetery during the nineteenth century, Brooklyn Cemetery, located just south of Baxter Street, served the Black community as an active burial ground from its creation in 1880 until 1997. Most burials occurred during the height of Jim Crow segregation. The cemetery catered primarily to working-class African Americans from the West Athens neighborhoods of Brooklyn and Hawthorn; most of the women interred within the cemetery worked was laundresses, cooks, and domestic servants and the men, during their lives, had been employed as laborer and farmers. Like many African-American cemeteries in Athens, Brooklyn Cemetery fell into a slow decline during the late twentieth-century. While originally 10 acres in size, 4.5 acres were sold off in 1959 and an additional 1.66 acres were lost in 1974. As burials became infrequent, trash accumulated and the landscape grew lush. Recently, the Friends of the Brooklyn Cemetery has worked tirelessly to clear the debris, trim overgrown bushes, and restore the cemetery to its former glory.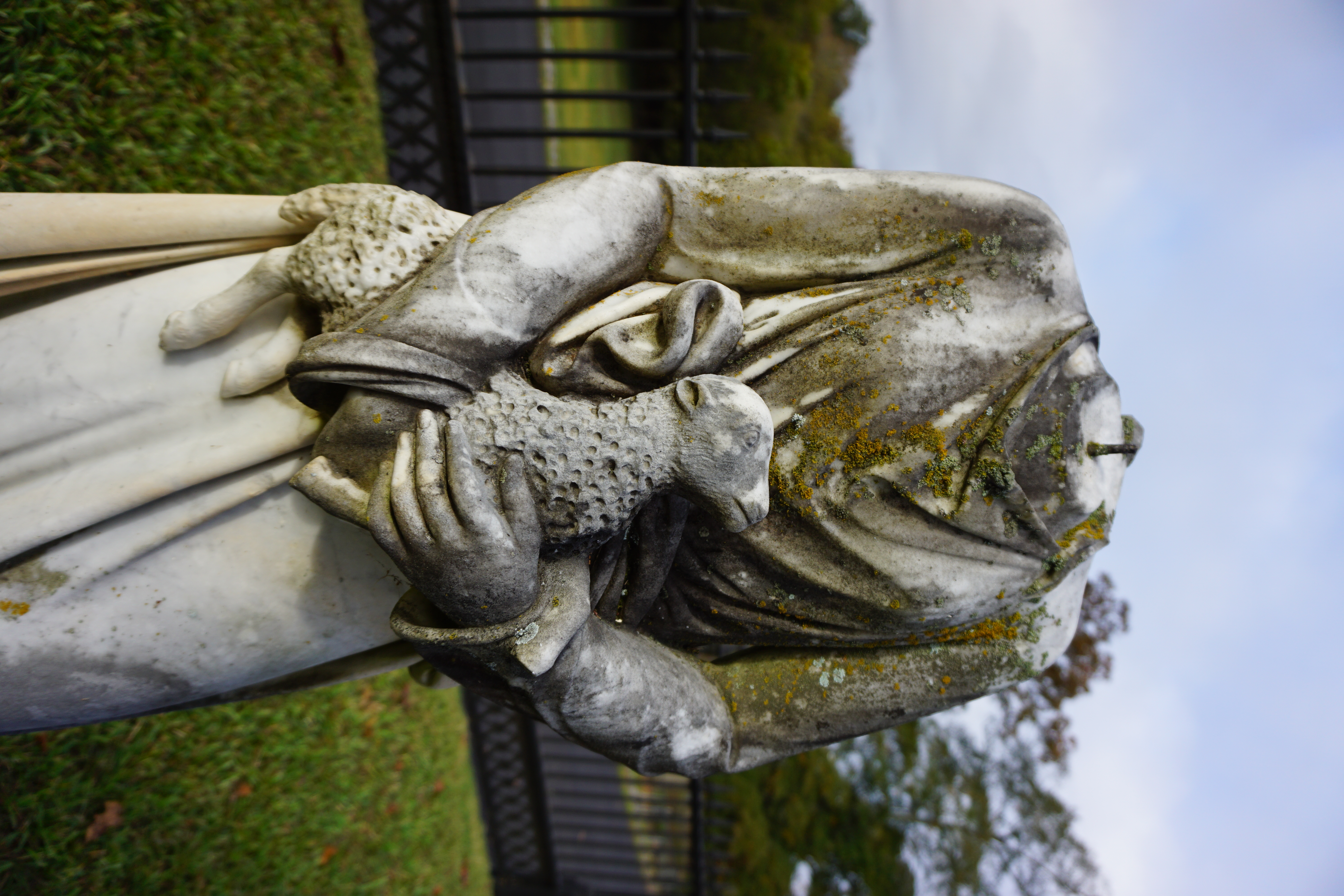 Gospel Pilgrim Cemetery: Gospel Pilgrim Cemetery sits off Fourth Street in East Athens. The cemetery was founded 1882 by the Gospel Pilgrim Society, a Black benevolent organization, "to see to it that that deceased among their number, as well as all others of their race, not otherwise provided for, are properly and decently interred." Over the course of its one-hundred-and twenty-one-year history, around 3,500 African Americans were buried in the cemetery (approximately twenty to twenty-five percent of those were formerly enslaved individuals). Most were interred during the cemetery's heyday in the 1930s and 1940s, but many prominent Black Athenians from the late nineteenth and early twentieth centuries are buried at Gospel Pilgrim: Monroe Bowers "Pink" Morton was born a slave in 1856, but rose to become a wealthy Athenian and the owner of the Morton Theatre; Harriet Powers was a famous folk artist and quilter; Madison Davis went from slavery to the Georgia Legislature in 1868; and Ellen Green was a local resident who became a dean at Fisk University. Gradually, the cemetery fell into disarray and, after 1960, fewer and fewer people were laid to rest within its geographic bounds. In 1977, the last surviving member of the Gospel Pilgrim Society died of a heart attack. No long-term arrangement had been made for the cemetery's perpetual care, and it now has no legal owner. While nature as reclaimed the landscape, student and community groups sponsor occasional work-days to remove weeds, clear fallen branches, and pick-up trash. The last burials occurred in the early 2000s.
Oconee Hill Cemetery: To alleviate overcrowding at the Old Athens Cemetery, a local committee purchased a seventeen acre tract of land, located between the North Oconee River and the University of Georgia's campus. A year later, in 1856, Oconee Hill Cemetery officially opened. Divided along racial, ethnic, and socioeconomic lines, the cemetery has separate sections for whites, African Americans, "The Children of Israel," and "paupers." Nestled among the rolling hills and expansive drives of the cemetery's main section, ornate tombstones and marble obelisks mark the final resting places of some of Athens's wealthiest white families, many of whom were known across the South as Confederate leaders and avowed white supremacists. Typically of its era, it is a 'rural' or 'garden cemetery.' "This is one of the most beautiful of spots, adorned by nature with forest trees, with vines covering hillsides, clinging to rocks and climbing the somber pines, while at the foot of the hills the Oconee murmurs between banks redolent with honeysuckle and jessamine," mused an Athens resident in 1901. The African American section, meanwhile, now appears as an almost empty lot, with almost nothing, aside from two tombstones, to indicate the presence of buried bodies -- many of those enslaved or formerly enslaved individuals. In 1898, cemetery trustees acquired an additional 81.8 acres on the west side of the North Oconee River. A bridge connects the old and the new sections. Today, white (and less frequently Black) Athenians are still buried within the cemetery's boundaries.
"every heavy rain washes up human bones and pieces of coffins . . . The sidewalk is one succession of graves."
Old Athens Cemetery: Officially founded in 1801, the Old Athens Cemetery on Jackson Street was the original burial ground for the community. As a public space, burial required no fee and wide swath of the community was interred within the cemetery's grounds. The enslaved, too, were buried here. "When I passes by de old graveyard on Jackson Street, I 'members lots of folkses whats buried dar, bofe white folkses and slaves too, for den white folkses put dey slaves whar dey aimed to be buried deyselves. Dat sho' used to be a fine graveyard," recalled Willis Cofer, a former slave, in 1938. Due to overcrowding, the cemetery closed in 1856, but occasional burials were still held into the 1880s and 1890s. The University of Georgia's campus grew around and, indeed, on top of the cemetery. A fenced-in section of the cemetery -- containing the marked graves of mostly white Athenians -- is now sandwiched between the UGA's Visual Arts Building and Baldwin Hall. Despite encroachment onto scared land, buried bodies -- especially Black bodies -- were not removed. Municipal sidewalks and streets were widened in the 1880s and, as the Banner Watchman reported, "every heavy rain washes up human bones and pieces of coffins . . . The sidewalk is one succession of graves." In the 1930s, the University of Georgia constructed academic buildings, including Baldwin Hall, atop land previous used as a burial ground for the enslaved. Again, the bodies were not removed. In 2015, construction on Baldwin Hall unearthed the remains of formerly enslaved African Americans, who were, after considerable controversy, later reinterred in Oconee Hill Cemetery -- a controversial decision, given the history of that cemetery as a predominately white burial ground.
"Spaulding, Brooklyn, and Gospel Pilgrim Cemeteries, then, served an important role in the community by offering formerly enslaved individuals and free people of color a space of their own -- to mourn, to grieve, to Rest In Peace -- in the segregated Jim Crow South."
Spaulding Cemetery: Spaulding Cemetery is located off Arch Street in East Athens. Today, the lot is wooded and overgrown. Aside from locals, few would realize that this space was once, during the Jim Crow Era, a centerpiece of the Black community. As noted by Wilbur Zelinsky's The Enigma of Ethnicity, the "spatial segregation of the American dead was the rule" in the era before municipal or commercial burry places. And Athens was no exception. Oconee Hill, a Victorian-style garden cemetery located near the University of Georgia's campus, had segregated sections for whites, Jews, Blacks, and paupers. Even in death, race and ethnicity and socioeconomic status mattered greatly to white Southerners. Oconee Hill Cemetery, as a result, catered primarily to wealthy white and Jewish Southerners; the African-American section, prone to flooding and placed in the least desirable section of the cemetery, had no provision for perpetual care. Spaulding, Brooklyn, and Gospel Pilgrim Cemeteries, then, served an important role in the community by offering formerly enslaved individuals and free people of color a space of their own -- to mourn, to grieve, to Rest In Peace -- in the segregated Jim Crow South.
NEXT: Brooklyn Cemetery