Decedent Data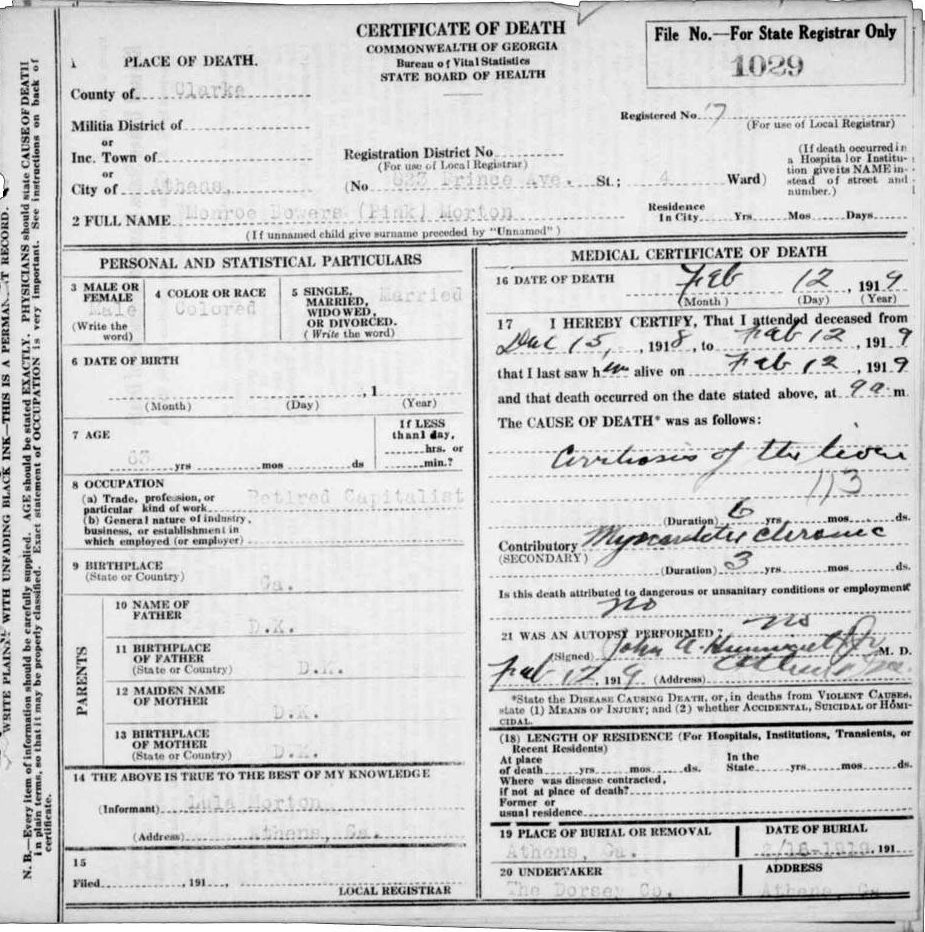 Decedent Data focuses on the men, woman, and children interred in Athens's cemeteries. Who were they? How did they die? And how can we use this information to better understand their lives? Viewing Athens from its morgue, this section uses death certificates and mortuary records to understand the lived experiences of white and Black Athenians during the nineteenth and twenty centuries. Contained in this section are essays authored by University of Georgia undergraduate students.
Cause of Death explains our nosology (the systematic classification of disease). In order to make our death certificate data more meaningful to researchers, we have grouped our data into eighteen distinctive categories. This section of the webpage explains our method and describes our classification system.
Death Certificates provides data on decedent's cause of death, occupation, marital status, and last known address. 3,405 death certificates, taken in Athens-Clarke County between 1919 and 1927, are included within this section; this data is gully searchable. Using these sources as the basis of our inquiry, we have mapped the last known residential addresses of these decedents, revealing persisting disparities in health outcomes and the lasting effects of racial inequality.
Essays authored by University of Georgia undergraduate students. This section of the website features student work and makes it accessible to community partners, whose cooperation has been essential to the success of this experiential learning project.
NEXT: Cause of Death