Gospel Pilgrim Cemetery Walking Tour
Gospel Pilgrim Cemetery is a historic African-American burial ground (1882-2000s) located in Athens, Georgia. Founded by the Gospel Pilgrim Society in 1882, both free and formerly ensalved American Americans are interred in cemetery grounds. More information on the cemetery's history can be found here. This walking tour features the graves of notable Athenians such as Monroe Bowers "Pink" Morton, Madison Davis, and other local individuals.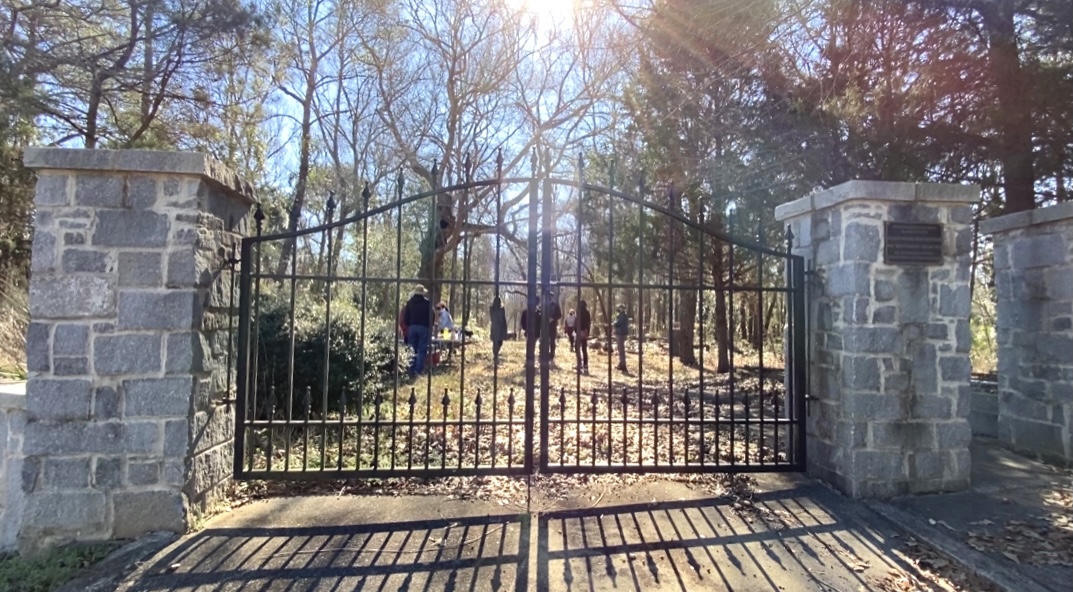 While the virtual walking tour can be viewed online for historical information, it is suggested that you use your phone and explore Gospel Pilgrim Cemetery. Indeed, place matters. Go, in person, and get a true sense of this meaningful yet mournful public spaces. The cemetery does not contain paved pathways, and the landscape is lush; long pants and sturdy shoes are advised.
Address: Bray Street and Fourth Street, Athens, GA 30601
---
Cemetery Tour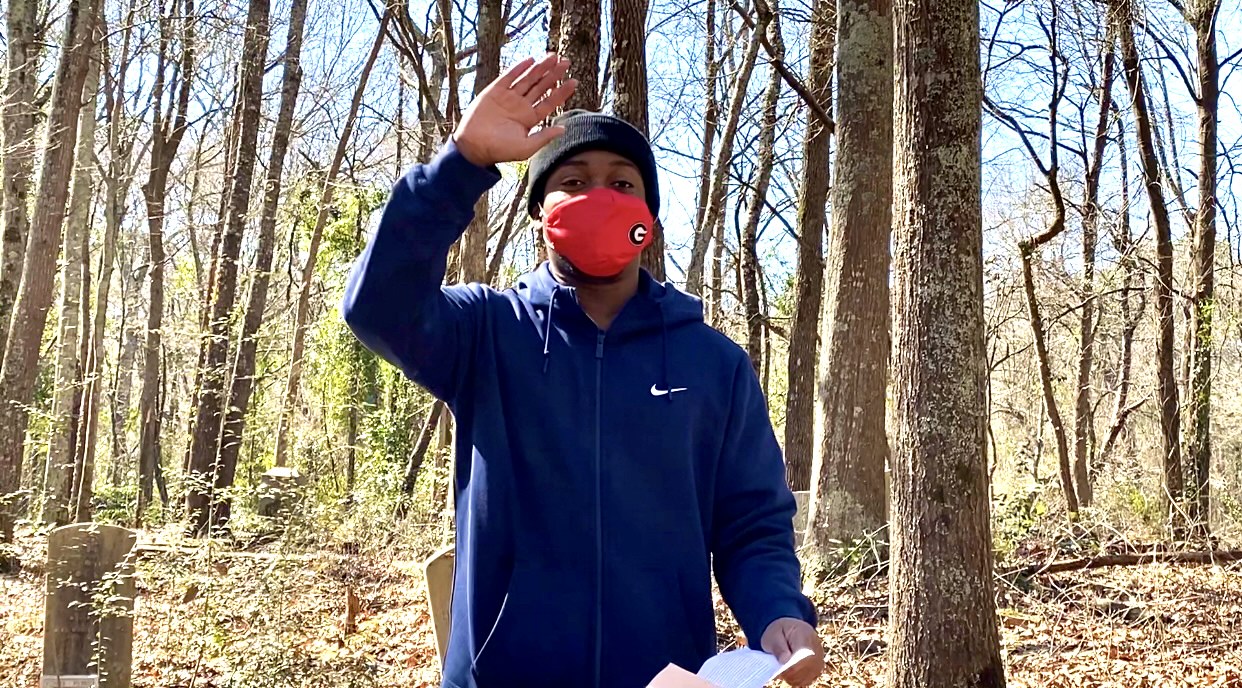 In commemoration of Black History Month, students from UGA's Franklin Residential College hosted a walking tour of the cemetery for students and community members on February 20, 2021. This tour featured a brief history of the cemetery and explored some of the persons interred in its grounds, including William A. Pledger, Monroe Bowers "Pink" Morton, Madison Davis, Minnie Davis, Edgar Harden, Thomas Poyner, and Annie Derricotte.
Self-Guided Virtual Tour: The walking tour, conduced in-person in February 2021, was filmed and has been transformed into a virtual, self-guided tour experience, which can be viewed online using a phone, tablet, or computer. Click Here to view the digital walking tour. This tour can be viewed at home for historical information or, using a phone or tablet with internet connection, can be viewed from the cemetery.
Guided Tour: For those interested in an in-person, guided tour of Gospel Pilgrim Cemetery, please check our webpage for upcoming events or contact us. Thank you!
NEXT: Events