Gospel Pilgrim Cemetery Maps
---
Grave Map
In the early 2000s, David Berle, Gail Tarver, Taylor Ladd of the University of Georgia's Horticulture Department completed a GIS survey of Gospel Pilgrim Cemetery. Locating marked and unmarked grave depressions, this team located the resting places of 3,252 individuals. Estimates vary, but around 3,500 men, women, and children are interred in cemetery grounds. Approximately 500 graves are marked with either a tombstone or a metal funeral home marker. This map locates both marked and unmarked graves, as well as indicates tombstone inscriptions: : first name, last name, date of birth, date of death, age at death, symbology, and epitaph. To view the interactive map of the cemetery, Click Here.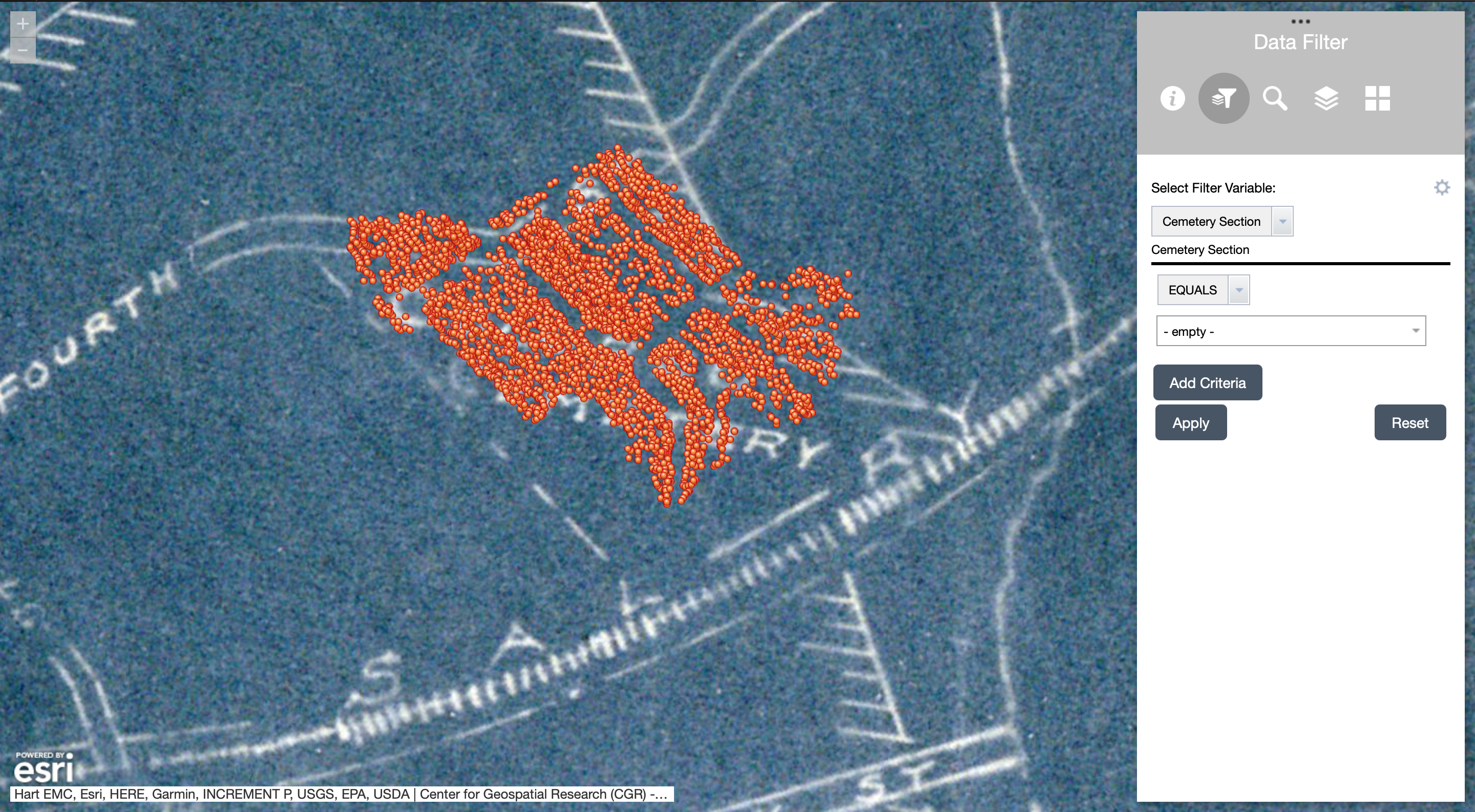 In recent years, the cemetery has been informally divided into sections to facilitate the identification of grave locations. When possible, we have noted the section of each marked grave in our database. This map, then, is helpful when visiting the cemetery and searching for an individual's gravesite.
---
Residential Map
In addition to mapping the location of decedents' graves, we have reconstructed portraits of their lives. Using city directories, census records, military records, and local newspapers, we have researched the lives of the Black men, women, and children interred in Gospel Pilgrim Cemetery. When possible, we have found each individual's last known residential address and, using spatial analysis, we have mapped this community. To view the interactive map, Click Here.
Using the "Data Filter" feature, decedents can be sorted according to gender, race, status, occupation, decade of death, age by decade, grave location, and grave marker. The base map, likewise, can be changed to a modern or historic map of Athens, Georgia. The historic map from 1925 shows segregated residential areas as well as commercial districts. [1] This map was georeferenced by the Center for Geospatial Research (CGR) at the University of Georgia.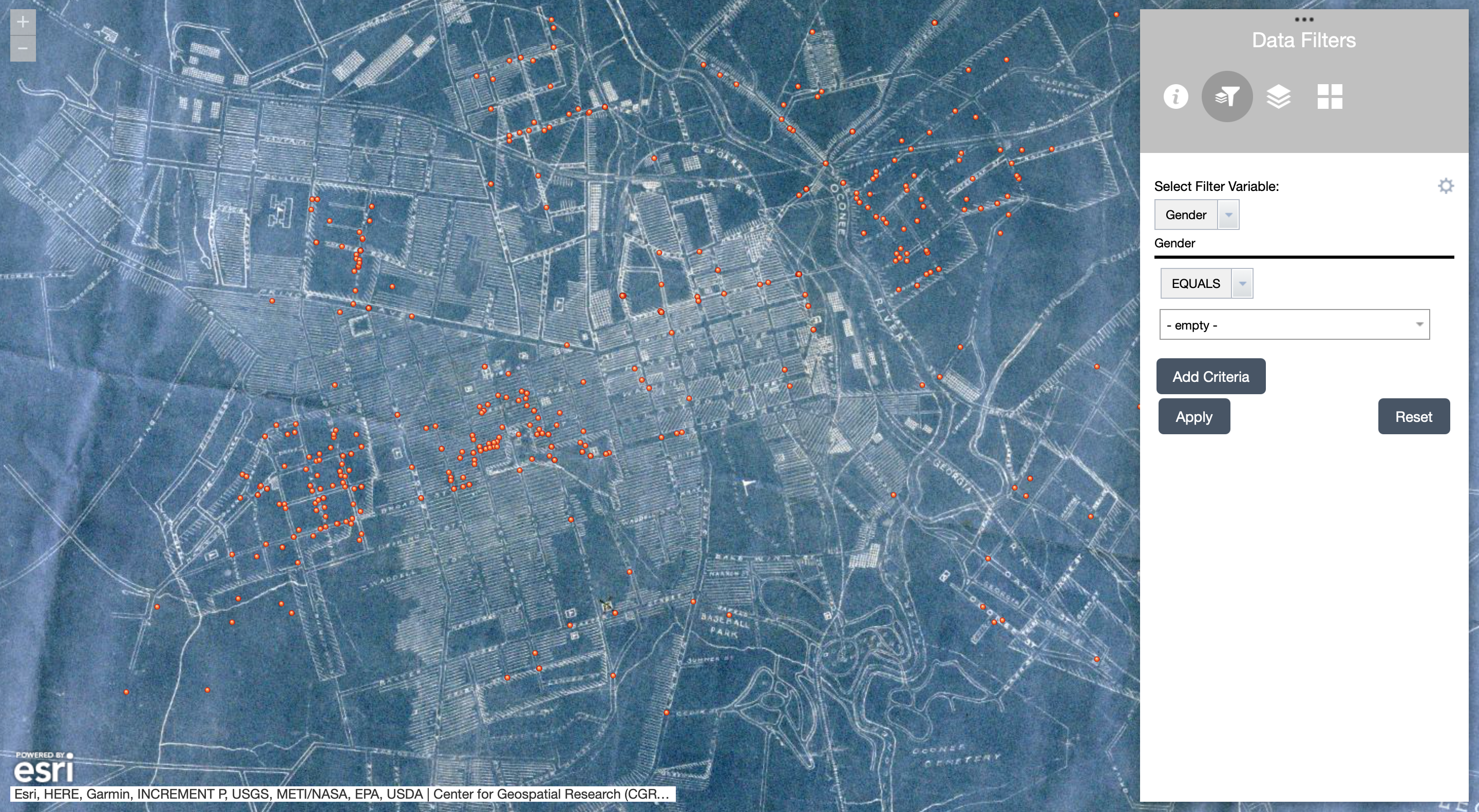 NEXT: Oconee Hill Cemetery
Footnotes:
[1] Map of the City of Athens in 1925, produced by Warren H. Manning Offices, Inc., Landscape Design and Regional Planning, Cambridge, Massachusetts. This map illustrates the spatial dynamics of racial segregation. Source: Hargrett Rare Book & Manuscript Library, University of Georgia (Athens, Georgia).